Boker has a wide variety of knives including all sorts of different styles. I've found a particular line that is quite unique and suits my purposes well.
I found this little booger a few months ago. It's about 4.5" opened and about the size of a dogtag when closed. It's perfect for carrying around in my pocket and very useful for every day tasks when pulling out a full sized knife might attract undue attention. I work in an office with a lot of stuffed shirts who don't exactly share my enthusiasm for sharp things.
Boker Subclaw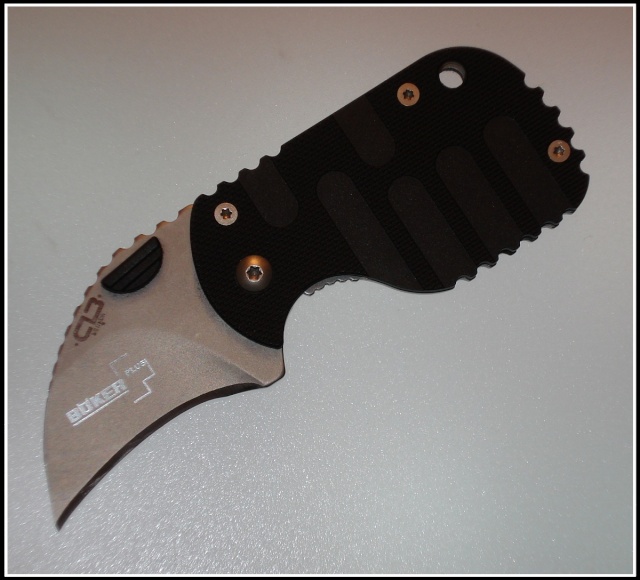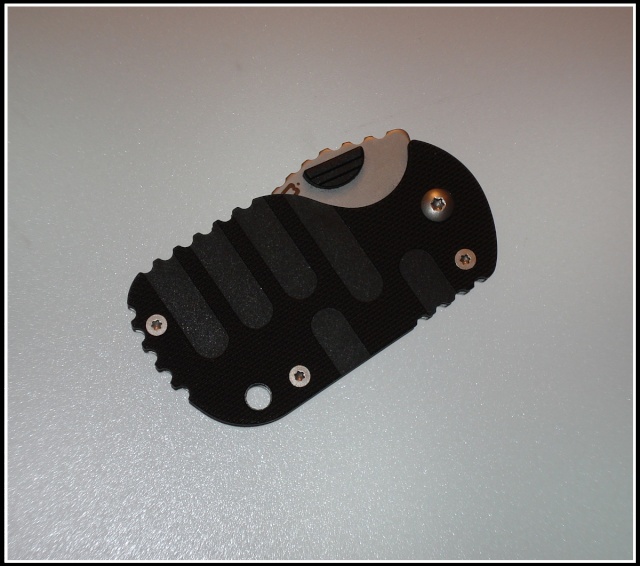 Overall Length (inches): 4 1/2"
Blade Length (inches): 1 7/8"
Blade Material: AUS8 Steel
Locking Mechanism: Frame Lock
Weight: 2.5 oz.
Handle Material: Fiber Reinforced Nylon
Carry System: pocket/money Clip
I liked it so much I picked up a few more of the line...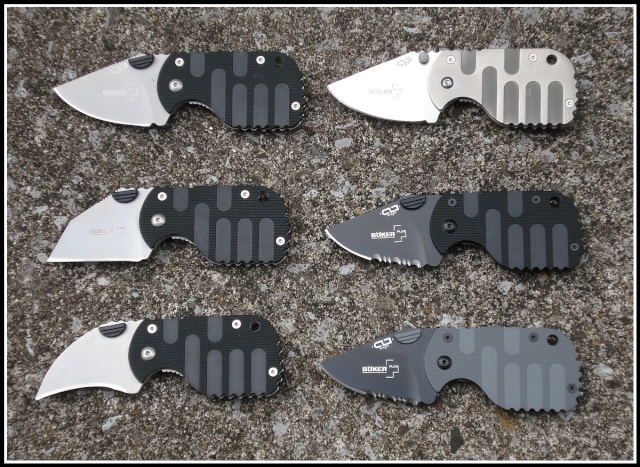 Subcom
Wharcom w/ Wharncliffe Blade
Subclaw w/ Hawkbill Blade
Subcom Titan w/ Titanium Handle (made with 440C steel)
Subcom Black w/ Partially Serrated Blade
Subcom Black w/ Partially Serrated Blade and Camo Handle