Colt .45 revolver owned by Patton fetches $75G at auction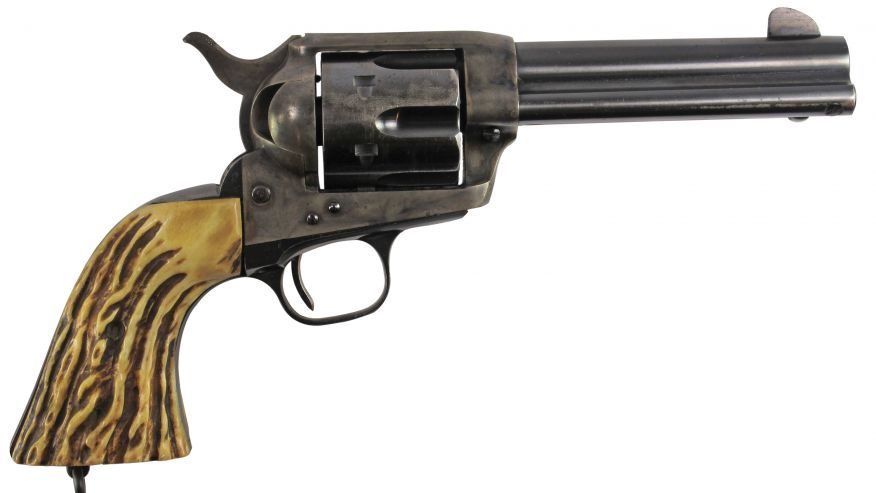 A Colt .45 revolver once owned by General George S. Patton sold for $75,000 at auction in Los Angeles Thursday.
Profiles in History, which conducted the auction, had expected the working firearm to fetch over $60,000. The Colt .45 Model 1873 single-action revolver with distinctive stag horn grip was acquired by the famous World War II general around 1928.
The gun, owned by Patton until his death in 1945, is often considered to be a version of his famous ivory-handled Colt. 45, which is on display at The General George Patton Museum and Center of Leadership in Fort Knox, KY. The weapon's $75,000 price tag includes the buyer's premium.