Just purchased this Mossberg 590A1 at the PA NG Armory Gun Show in NE Philadelphia on 5/17/2014...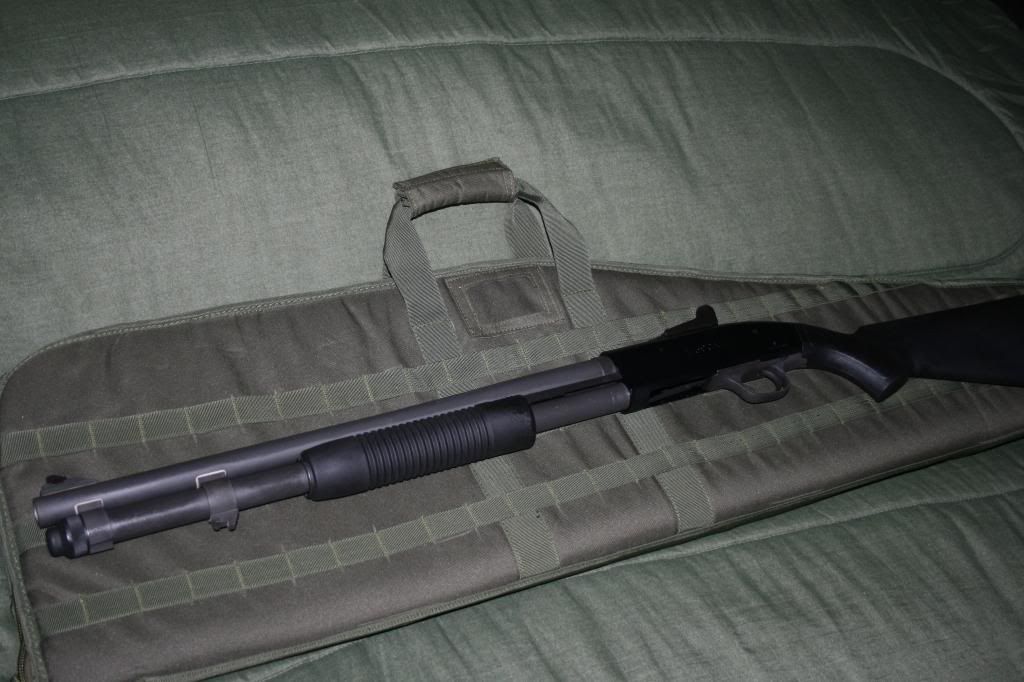 Specifications:
Gauge: 12
Chamber: 3"
Capacity: 9
Barrel: 20"
Sights: Ghost Ring
Stock: Black Synthetic
Choke: Cylinder Bore
Barrel Finish: Parkerized
LOP: 14"
Overall Length: 41"
Weight: 7.25 lbs
Packed for Shipment: 5/7/2014
I'll be first in line at the gun range tomorrow...!!