I am having a new stock made for a Winchester Model 52 Sporter.

Original stock was damaged and a previous owner had attempted sanding off the fore grip checkering panels and had them put back by someone who would have to have been 10 times better than this work to be considered a lame amateur.

Can't tell if the placement of the panel is in the correct place or not or if the dimensions are correct. They messed with the 3 diamonds on the bottom also so their exact placement and size cannot be determined.

Is there any where out there or does anyone have a document showing the spacing and sizing specifications for the checkering patterns on the Sporter rifle.

Pics below show the measurements I need.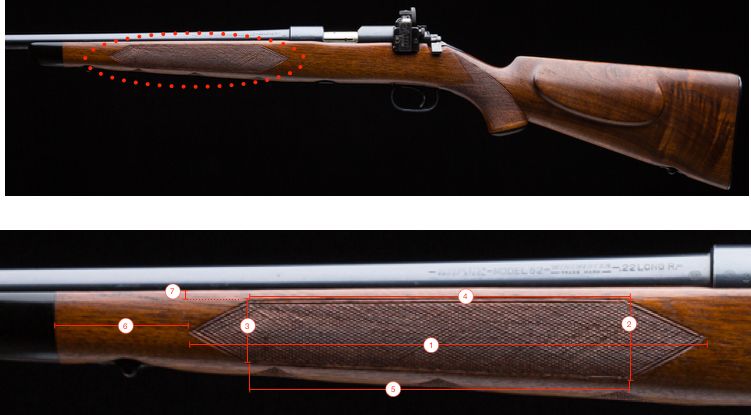 Thanks in advance for any and all help.